ESPAGUETI A LA BOLOÑESA
Tiempo de preparación

30 minutos

Número de porciones

4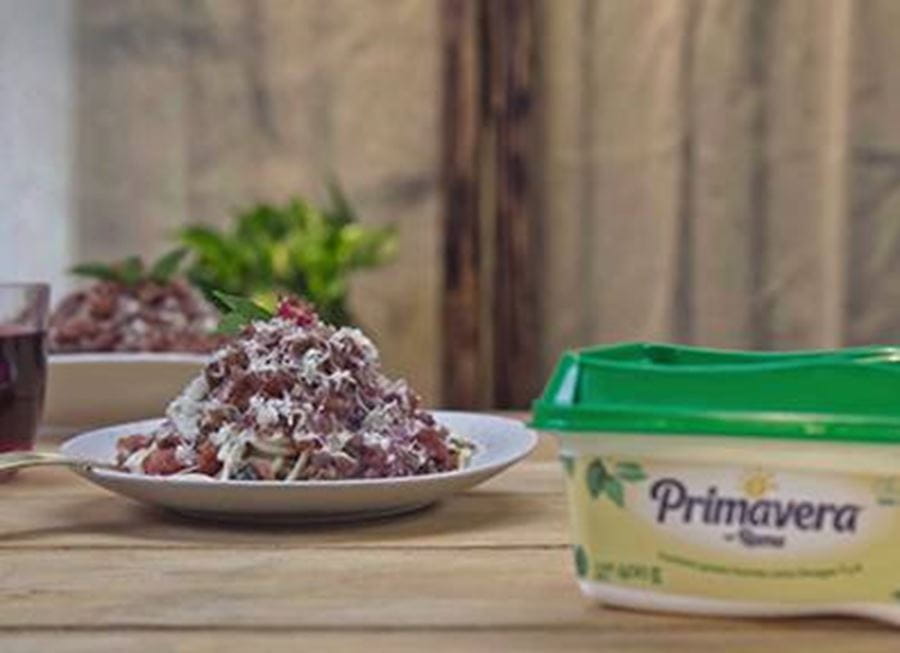 Ingredientes
200 g spaghetti
15 pcs. tomato
3 tbsp. Margarina Primavera®
2 tbsp. chopped onion
1 tbsp. minced garlic
1/2 pc. finely chopped carrot
1/4 cup celery
2 cups ground beef
1 tsp. dried thyme
1/2 tsp. dried rosemary
10 pcs. sliced ​​basil leaves
Procedimiento
Cook the spaghetti according to the directions on the package. Mix with a tablespoon of Margarina Primavera® to avoid sticking and reserve.
Put a saucepan with water to boil, prepare a bowl of water with ice. Make a cross cut at the tips of the tomatoes. Put them in the boiling water for 20 seconds and transfer them to the bowl of ice water.
Remove the skin and seeds. Blend without being completely liquid, just crushed.
In a saucepan, heat two tablespoons of Margarina Primavera®. Sauté the vegetables for 5 minutes, add the meat and fry until the meat releases its juice.
Add the ground tomato and herbs. Cook for 20 minutes and correct seasoning.
Mix with the pasta and serve.